I'm finally getting around to compiling the questions and answers from back in November. My apologies for the delay. Here's a sneak peak at SOME of the content that will be used in the responses.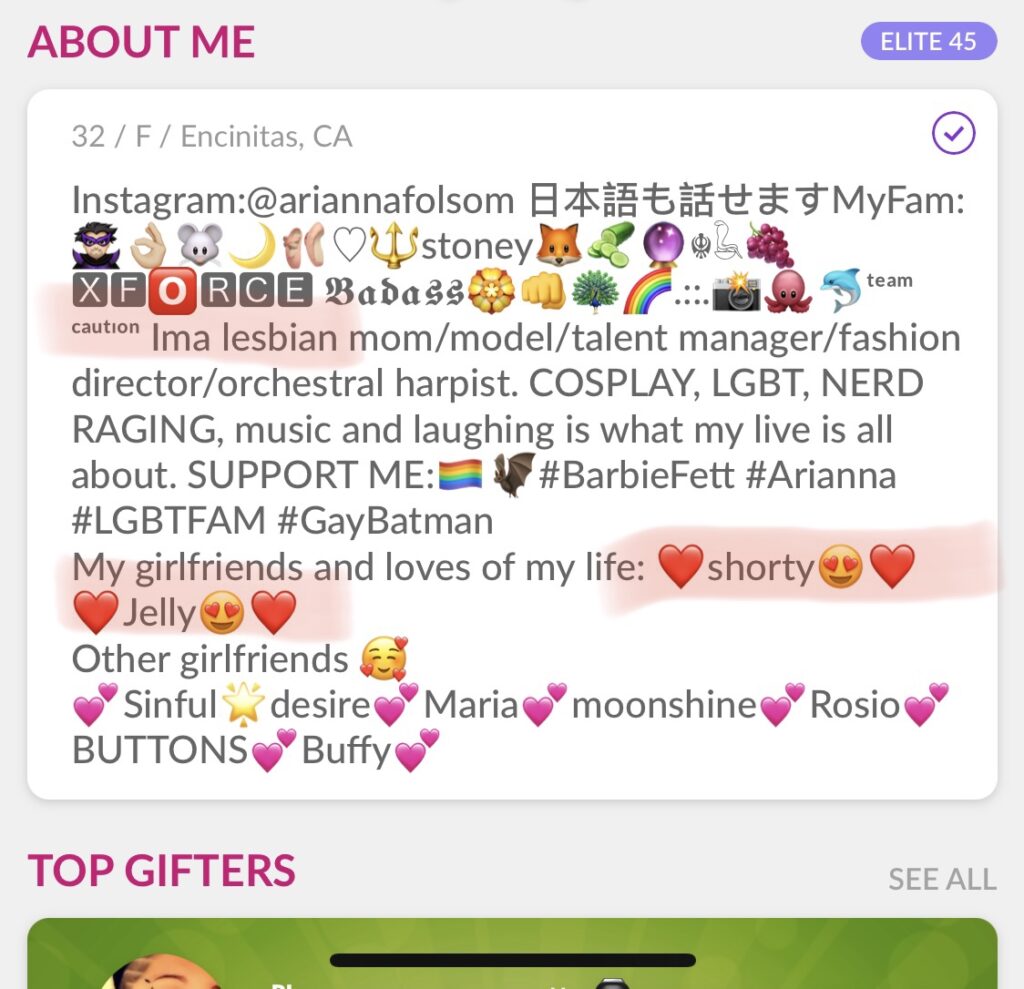 Soooo Jelly is one of the "loves of [her] life"? Hrmmm Let's see what Jelly had to say:
Is Arianna a lying piece of shit? Hrmm what did Jelly have to say about that?
And don't forget this bit about her being a "lesbian" who lies to hook up with men: