What will it take for you to stop with this site?
I get a bunch of questions asking what Arianna could do to make me stop exposing her bullshit here. The answer is simple: tell the fucking truth. This site exists for one reason and one reason alone: She started lying about me and I got death threats. If she came clean about all of the bullshit she's been up to I'd stop in an instant.
I'm not interested in half-truths or equivocations. She'd need to admit in plain and clear language to all of the bullshit, lies, manipulations, harassment, and incitement's that she's responsible for as it relates to me. This would have to go all the way back to when she started lying to Victoria about me pursuing her (Arianna) and would end with her latest.
Because Ari has a history of reneging on her agreements and because I can't trust her she'd have to make a video recording admitting to the above and upload it to her YouTube account, set it to public, and promote it on all of her social media outlets. Once it hits 3 million views I'm willing to walk away. After she returns all of the gifts I gave her, I'd be willing to turn over everything I have about her and her bullshit and agree not to publish about her further provided she doesn't start smearing and lying about me again.
Arianna said you're bullying her.
Does the word "hypocrisy" mean anything to you? How about "irony"? Arianna is great at psychological manipulation. She understands how to manipulate people and most importantly, how to look like a victim. She wants people to dote over her and come to her rescue. Everything she says to you is manipulation, period. Just ask any of the dozens of people who have called her out on her bullshit. She's pulling this "I'm being bullied" bullshit because she lied to a bunch of people who eventually saw how full of shit she was. She can't come out and say "I fucked up and I'm sorry" so instead she claims to have been bullied.
Let me hear/see her put my name in some bullshit ever again and I'll burry her ass in legal proceedings beginning with calls to CPS for endangering a minor, giving drugs to a minor, and neglect. After that I'll call the cops and turn over the recordings of her admitting to two different felonies plus drunk driving (to pick up her son from school). After that I have the recording someone sent me of her asking people to go harass me. That's a criminal offense as well. In short I have enough to make life very difficult for her. She claims that I'm "out to get" her but If I were truly trying to harm her, I'd have sent all of that to the authorities long ago. I don't care enough about her to want to fuck her over. I just need her to keep my name out her mouth and we're good. The only reason this site exists is because she's a lying piece of shit and I had to resort to creating this site to address her spreading lies about me.
What did you do to Arianna to make her hate you so much?
I stopped putting up with her bullshit. Arianna is a narcissistic abuser. She's pretty good at hiding it in the beginning but her need for narcissistic validation is incredible. If you don't give her what she wants then you're automatically the villain. She's very simpleminded when it comes to… well everything. She's a simpleton. There's zero room for nuance or subtlety with her. If you're not under her thumb she thinks of you as an enemy. When I walked away from her her simpleton brain couldn't accept that she had done fucked up shit and it was unreasonable to expect me to put up with that shit. To her it was "he's not my friend anymore… I must destroy him". That's it. For the record, I've never done ANYTHING wrong to her. Not a single thing…. ever. She's just a shitty person with shitty coping skills.
I've seen your proof that Arianna lied. How do we know you're not lying as well? Arianna said…
For starters, you can go back and see that from the very beginning I was concerned with one thing: getting Arianna to stop spreading lies about me. The whole reason this site exists is because she started lying about me in a consistent and vicious manner to the point where people in her circle felt comfortable making threats against my life.
Secondly, I don't give a fuck about what Arianna says. That's kinda the point of this whole thing. She's a lying piece of shit. EVERYTHING THAT COMES OUT OF HER MOUTH IS EITHER A LIE OR MANIPULATION. Here is how you can prove it. There are several times where she claims to have screenshots of me making threats against her or her son. She claimed to have messaged her sons tutor or counselor once about something claiming that it could get Damien taken away from her. Tell her to publish the screenshots. If she has them then there should be no problem in making them available to the general public and showing that I'm as bad as she claims. She'll never do it because they don't exist and I've never done anything wrong to her.
Why are you slandering Arianna?
Slander is something you obviously don't understand. Here let me help: In order for something to be slander it has to be a "false statement of fact". Meaning, in short, I'd have to lie. I'm not lying. I'm telling the truth. It may be a truth that Arianna doesn't want to be out there but then she had an opportunity to stop all of this by telling the truth. Instead she chose to lie about me. She lies, I tell the truth. I don't see what the problem is with me telling the truth.
Why are you trying to hurt/humiliate/embarrass Arianna?
I'm not. I was silent on the break up until she had her friends attack me after I had wished her well in life and blocked her from contacting me. After that I was largely silent until one of her friends (Anna) started spreading sick lies about me. When I tried to set the record straight about the lies Arianna claimed that I was trying to get her kid taken away from her. She created an environment in her live streams where people felt comfortable making death threats and I started getting threatened on a daily basis. I have no desire to embarrass, harass, or otherwise antagonize Arianna Folsom. I have a desire to get the truth out. That's all I'm doing
Why can't you just let it go? Let bygones be bygones.
I had let it go until I started getting death threats. Arianna is mentally disturbed. She's also manipulative. She created an environment where people would sympathize with her by vilifying me. A natural and obvious consequence is that people would want to defend her by attacking me. She's never once tried to set the record straight about her lies and the fact that I've never done anything wrong to her so the only thing I can do is tell my side of the story.
Why are you obsessed with Arianna?
I'm not. I've wanted her out of my life ever since we broke up. You can see for you self here.
Why do you hate Arianna?
I don't hate her. In order to hate someone you first have to care about them enough to hate them. I am completely indifferent to Arianna. I don't hate her. I don't love her. I just don't care about her. Yes, I used to love her and even after all the bullshit we went through I was still a fierce and loyal friend even if I didn't want her toxic behavior in my life. What changed it? When she started lying about me to her friends for sympathy and then refused to address the fact that one of her friends continued to spread lies about me, I stopped caring about her. In my opinion she picked her friendship with Anna over everything that I'd ever meant to her. Just like that I went from caring deeply for a woman that I loved but couldn't be around to not caring one whit about her or the consequences she faces for her actions.
Did I mention that she's created an environment where her followers feel comfortable making death threats against me?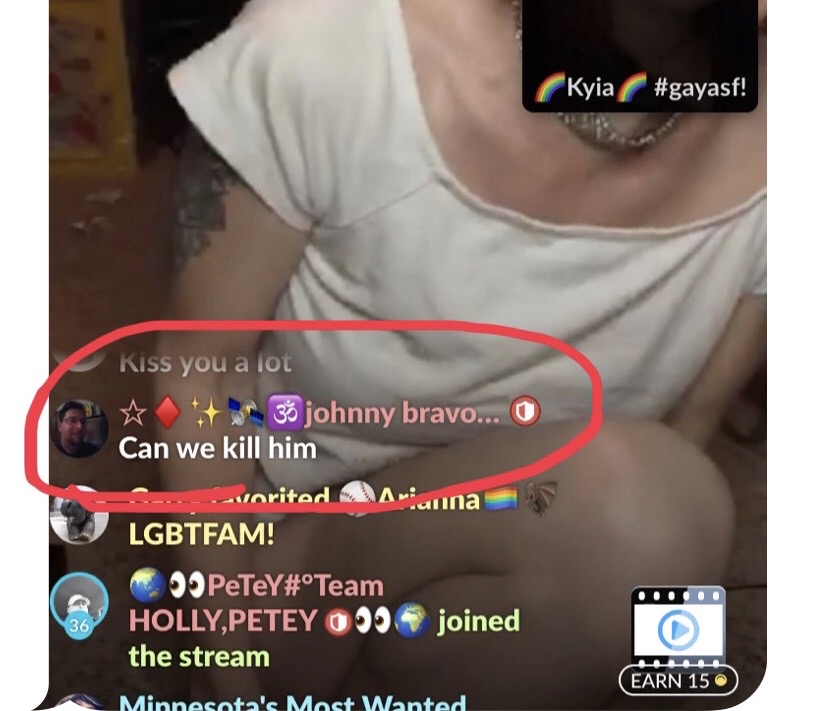 Why did you steal her website?
I didn't. Arianna has made this claim a few times but she's never explained exactly how someone goes about stealing a website. When it comes to technology calling her a lackwit or dullard would be generous.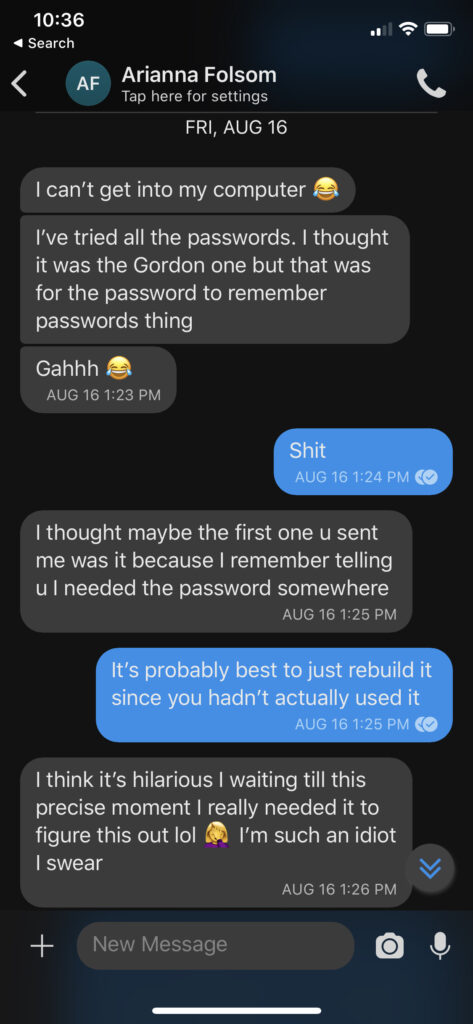 The fact of the matter is that I had recommend that she register a domain name for use as her personal promotional site. She never took my advice seriously enough to act on it and when she abided threats against my life, I registered a set of domains that were available and www.ariannafolsom.com was one of them. She could have done this herself but it's easier to get sympathy from people by saying someone stole something from her as opposed to saying "I was too dumb to do this before anyone else did".
Will you two ever make up or be friends again?
No.
She disrespected our relationship in public and refused to apologize or even acknowledge the fact that we had a relationship
She lied about me (in private to her friends who attacked and harassed me)
She allowed her friend to disrespect our relationship with the vile things she (Anna) said
She lied about me (in public) on her live stream causing people to threaten my life
She's just a really really shitty person
I don't have time in my life for her BS even as a friend. There is zero chance that she and I will ever be more than people who used to know each other.